Lunch and Learns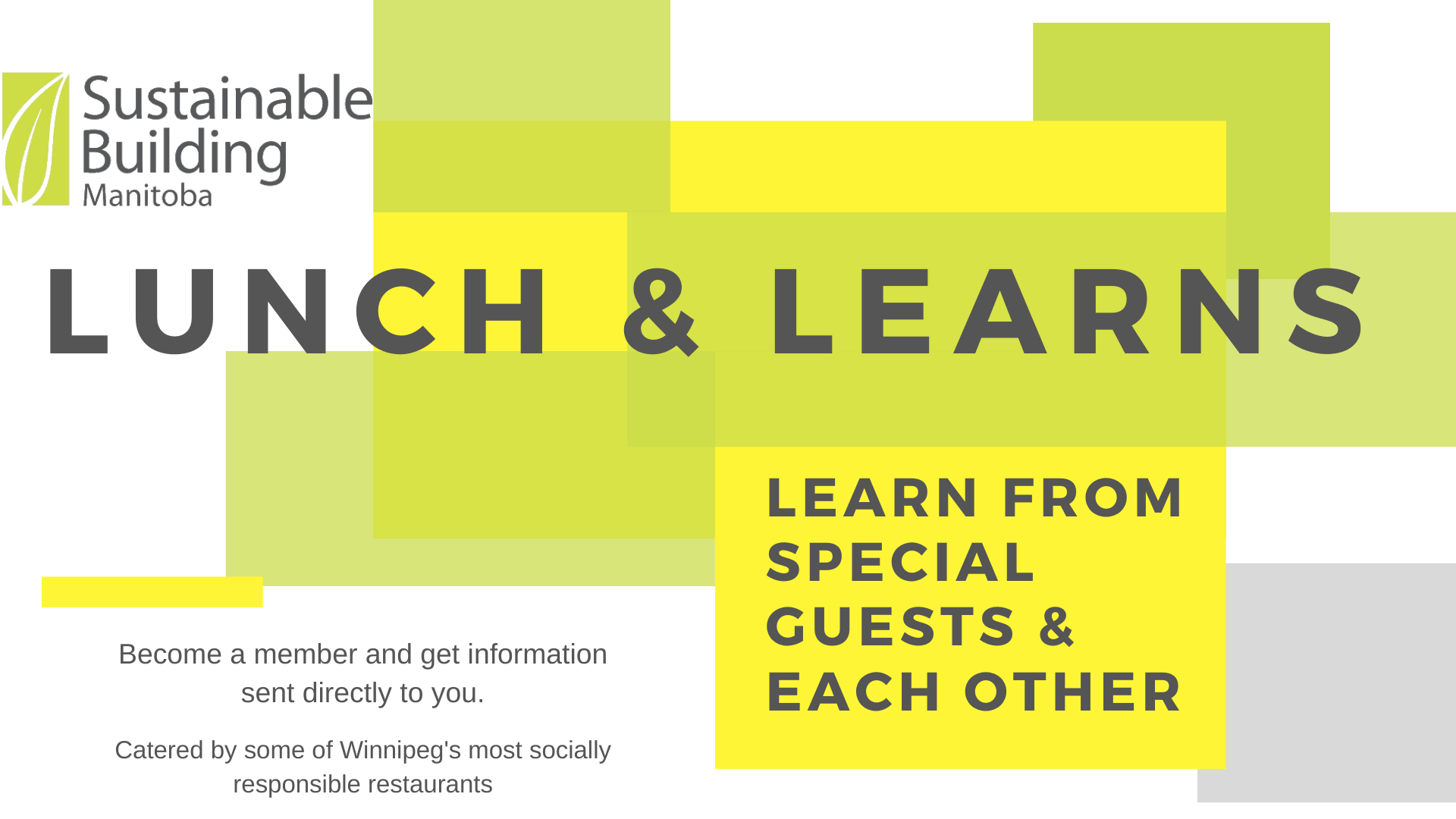 Proposed 2020/21 Lunch and Learn Topics – second Thursday of every month at noon

WEDNESDAY September 15th – The Case for Green Schools
October (every Thursday at noon) – Sustainable Building Tours
November 18th – Building Waste
January 20th – Made in Manitoba Materials
February 17th – What does Resilience Look Like in Manitoba?
March – Building Resilience Gathering
April 21st – Sustainability and Affordability
May 19th – AGM
Please note that topics may change.
Become a member and get information sent directly to you and for special offers.
Of course follow us on social media or sign up for our newsletter.
These Lunch and Learns are part of the Building Resilience: Foundation Edition Project of the Manitoba Eco-Network in partnership with Sustainable Building Manitoba and funded by the Winnipeg Foundation.