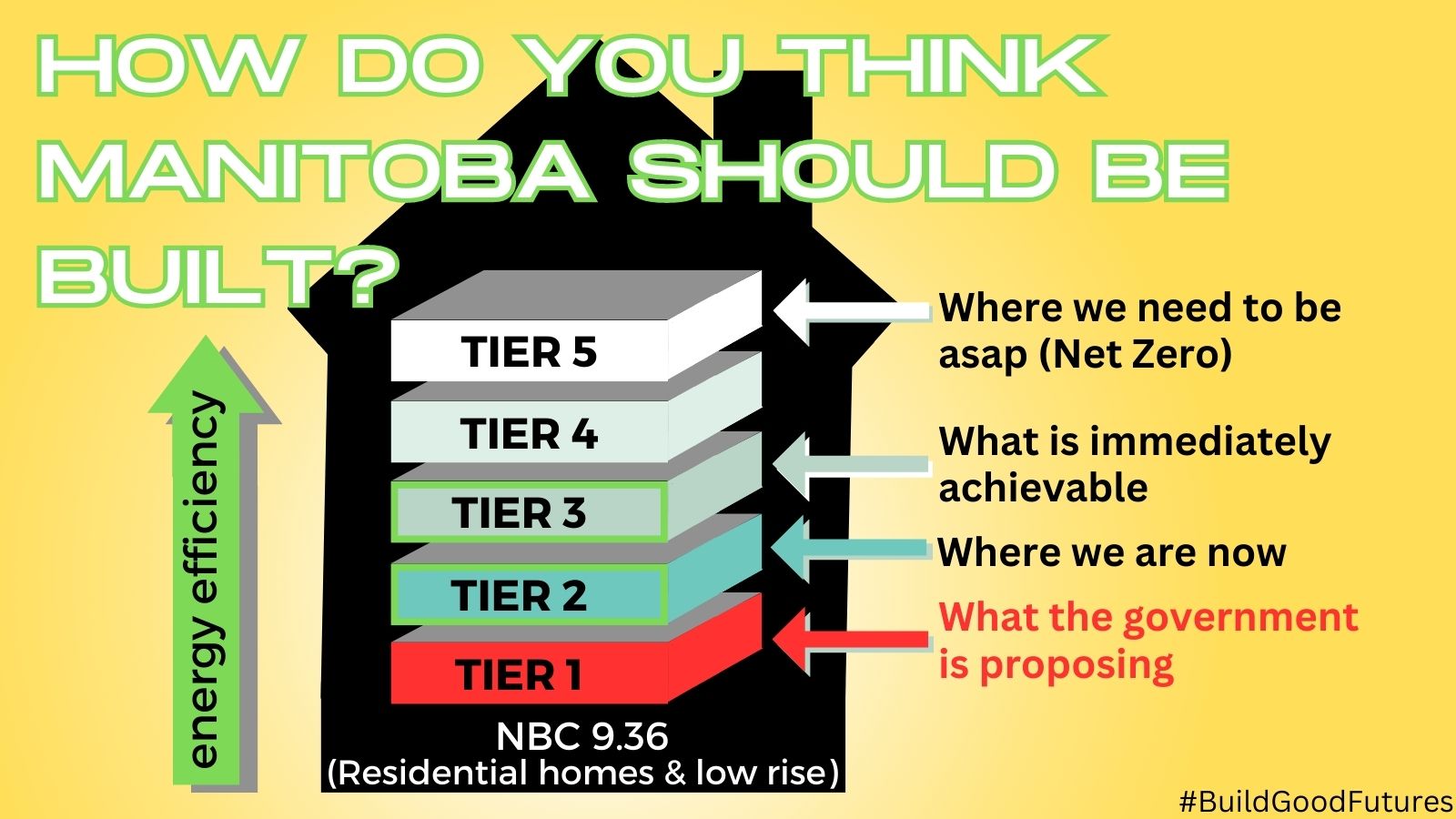 FALL 2023
On October 3rd 2023, Manitoba elected a new NDP government. SBM sent a letter to the Premier and the following 8 Ministers advocating for the accelerated adoption of energy efficient building codes;
Honourable Malaya Marcelino
Minister of Labour and Immigration and Minister responsible for The Workers Compensation Board
Honourable Tracy Schmidt
Minister of Environment and Climate Change and Minister responsible for Efficiency Manitoba
Honourable Lisa Naylor
Minister of Transportation and Infrastructure and Minister of Consumer Protection and Government Services
Honourable Jamie Moses
Minister of Economic Development, Investment, Trade and Natural Resources
Honourable Ian Bushie
Minister of Municipal and Northern Relations and Minister of Indigenous Economic Development
Honourable Adrien Sala
Minister of Finance, Minister responsible for Manitoba Hydro and Minister responsible for the Manitoba Public Service
Honourable Bernadette Smith
Minister of Housing, Addictions and Homelessness and Minister responsible for Mental Health
Honourable Renée Cable
Minister of Advanced Education and Training
Your content goes here. Edit or remove this text inline or in the module Content settings. You can also style every aspect of this content in the module Design settings and even apply custom CSS to this text in the module Advanced settings.
Building Codes Adoption Consultation – June 2023
On June 5th the Manitoba government announced that they are proposing Manitoba adopt energy efficiency Tier 1 across the board.
For commercial this makes sense given that we did skip an entire code cycle.
For residential this decision is confusing and disappointing, given that many homes in Manitoba are already being built at the equivalent of Tier 2 and 3. This is because Manitoba used to be a leader in energy efficient building thanks to decisions that were made when adopting the 2010 codes, especially thanks to a special heat-recovery ventilation amendment.
THANKFULLY MANITOBA GOVERNMENT HAS OPENED ANOTHER ROUND OF BUILDING CODE CONSULTATIONS SO YOU CAN SHARE YOUR THOUGHTS.
SBM has prepared a list of 40 reasons why Manitoba should adopt a higher energy efficiency tier.
DEADLINE FOR SUBMISSIONS WAS JUNE 26 AT 11:59PM.
In their documentation, it states "Consulted stakeholders mostly advocated starting at higher Tier 2 or 3 for housing/small building energy efficiency requirements under the NBC, but homebuilders identified a preference to start at Tier 1"  Is Tier 1 your preference?  If not tell them so!!
This decision is also frustrating given that the world is literally on fire and as the documentation recognizes, " Tier 1 for residential/small buildings would not represent a notable energy efficiency improvement."  which means no GHG reductions.
Why won't this government take advantage of this opportunity to take meaningful climate action that is also good for the economy?  If enough people speak up we can motivate the government adopt above Tier 1.
YOUR ACTION HERE WAS CRITICAL.  This is what was asked of people;
1. Log into the government portal. Here are instructions on how.
2. Leave a comment.  Here are some suggestions on what to say.  Edit as you see fit.  Make sure you indicate what your job is in your comment
3. Tell your colleagues to do the same
If you have friends and family from outside the building sector we have prepared two letters to best match their motivations (all letters can be edited by the user);
– for people who want to see climate action –  https://www.sustainablebuildingmanitoba.ca/building-code-tier-adoption-climate/
– for people who want more economic development – https://www.sustainablebuildingmanitoba.ca/building-code-tier-adoption-economy/
Both letters are calling for the same end goal of adopting higher than Tier 1.
If you have builders in your life who would not use a comment portal but would send a letter, we prepared a letter for them also – https://www.sustainablebuildingmanitoba.ca/builders-and-energy-efficiency-tiers/
THIS IS A MASSIVE MOMENT FOR OUR PROVINCE.  Please take action now!
Background from Manitoba Regulatory Consultation Portal
4) Energy Efficiency:
Issue:
• The 2020 editions of the codes allow provincial and territorial regulators to select energy efficiency tiers for housing and small buildings under the NBC, with five tiers to choose from, and large or complex buildings under the NECB, with four tiers to choose from.
• The highest tiers for either code means a building realizes at least a 60% reduction in energy consumption over the baseline Tier 1.
• Adopting the highest tiers is a step towards Canada developing net-zero emissions codes by 2050, where new buildings will be powered entirely from non-emitting sources.
• Stakeholders unanimously supported adopting the 2020 codes at the lower energy efficiency Tier 1 for large and complex buildings under the NECB, with a roadmap/timeframe for moving to higher tiers.
• Consulted stakeholders mostly advocated starting at higher Tier 2 or 3 for housing/small building energy efficiency requirements under the NBC, but homebuilders identified a preference to start at Tier 1 with further engagement to develop a roadmap/timeframe to advance through the higher tiers.
• Some stakeholders noted that houses built in Manitoba may already perform to Tier 2 or higher, but there is a lack of engineering analysis among industry on this point.
Response:
• This proposal adopts the default Tier 1 under the building and energy codes, recognizing that further engagement is needed to develop a roadmap to adopt higher tiers.
• Manitoba is working with the federal government to access funding to develop a roadmap and build capacity in Manitoba for higher tier adoption, focusing on training and resources for code users, through the Canada Codes Acceleration Fund.
• Tier 1 would represent approximately a 20% energy efficiency improvement over the current Manitoba requirements for large and complex buildings.
• Tier 1 for residential/small buildings would not represent a notable energy efficiency improvement. However, Manitoba will continue to have additional requirements for heat-recovery ventilation in residential application on top of the national requirements, while working towards adopting higher tiers.
Consequential amendments to the Fire Safety Inspections (2014) Regulation under The Fires Prevention and Emergency Response Act as well as the Designated Buildings Regulation under The Buildings and Mobile Homes Act were also identified.
The proposed regulations address stakeholders concerns to the extent possible under the RCT Framework and are being posted for a final 21 day consultation period to provide Manitobans the opportunity to review and comment on the revised regulations. This proposal will allow Manitoba to meet its commitment to adopt updated construction codes prior to the RCT deadline.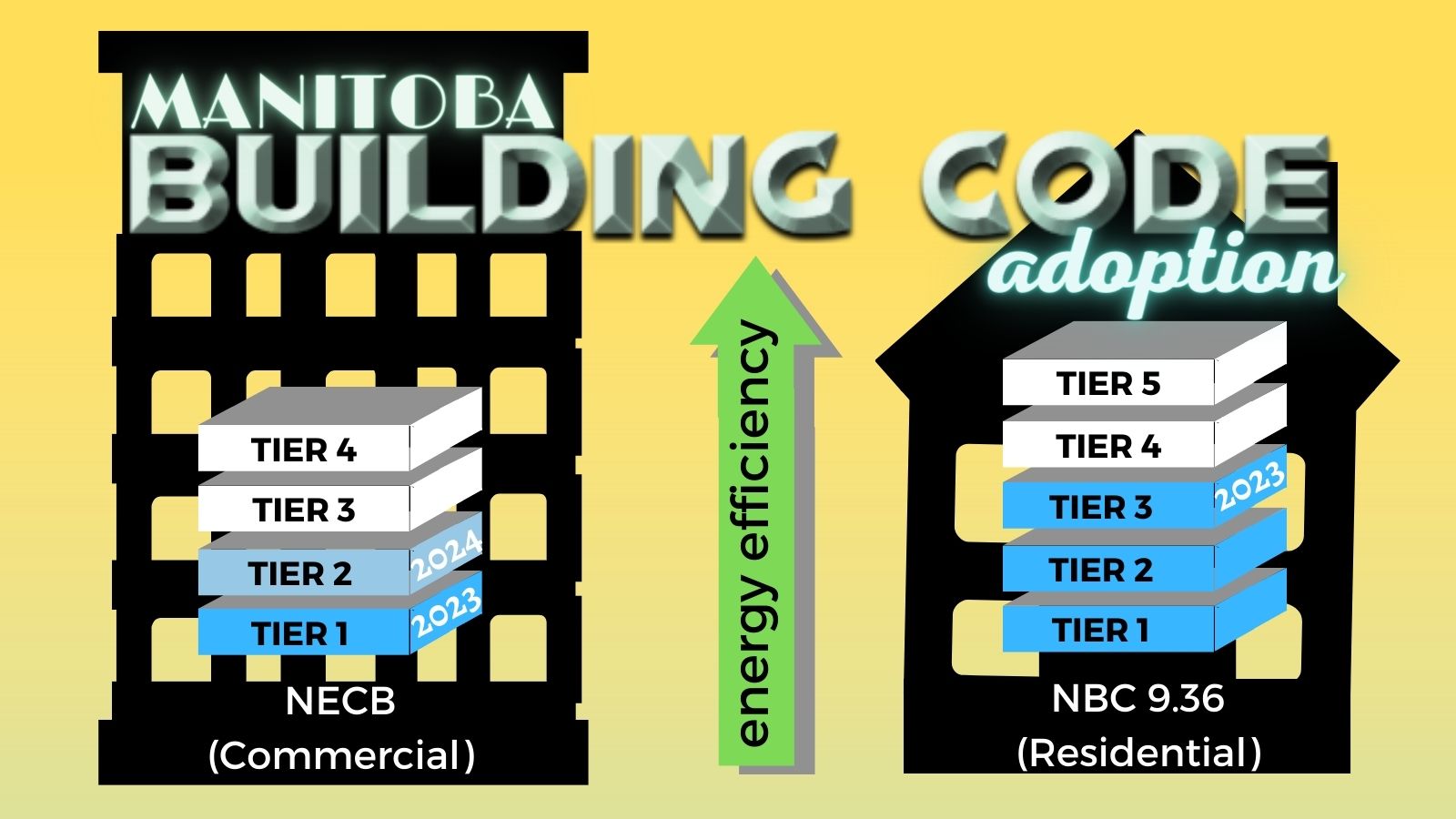 INITIAL CONSULTATION ON THE 2020 CODES – early 2023
In December 2022, the Government identified SBM as an affected stakeholder group in the adoption of the 2020 National Model Building Codes.  To better understand where the building sector in Manitoba is at, we conducted 15  semi-structured interviews, hosted several group discussions, and solicited feedback via email. All aspects of the Manitoba building industry were represented in this process: residential and commercial construction companies, energy advisors, energy efficiency advocates, building code experts, building material manufacturers, training institutions, and civil servants from a few jurisdictions across Canada.
SBM wrote a report that recommends adoption the 2020 building codes at
Tier 3 for NBC Part 9.36 homes (single-family residential & small building)
Tier 1 for NECB, with a plan to upgrade to Tier 2 within 2024 (commercial)

Through our consultation process we determined that many single-family homes are already being built to a Tier 3 standard. Energy efficiency programs offered by Efficiency Manitoba for new buildings have been available for a number of years, and large portions of the residential construction industry have adapted to take advantage of them. The workforce training and development required to build to Tier 3 was said to be minimal.
On the commercial side (NECB buildings), we heard a lot of concern that anything higher than Tier 1 would represent a shock to industry, although we also heard that it would not be too costly or require much additional training to transition to Tier 2. For this reason, we're recommending adoption at Tier 1, with a plan to move to Tier 2 by 2024. Most of the people we consulted thought one construction season was sufficient time to adjust from one tier to the next. Above all, industry wanted regulation to be predictable, so they have time to adjust their business. This requires the development of a clear, incremental pathway to the highest Tiers for both the NBC and the NEBC.
The benefits of adopting at the highest Tier possible include:
A reduction in long-term costs due to decreased energy usage
The development of our workforce, keeping it competitive
Increased economic opportunities for Manitoba
The lowering of GHG emissions
The Province also has a convening role to play in supporting movement upwards through the tiers. We're recommending the establishment of a Building Code Implementation Task Force at the provincial level to help coordinate and ensure readiness. The most important lesson we can learn from BC's experience implementing a Step Code is that building buy-in with industry is crucial, and that implementing standards beyond what industry is ready to deliver is a recipe for failure. The role of the task force can be seen as an oversight role, ensuring that all the elements required for movement to the next tier are in place: workforce readiness, compliance /permitting practices, and supply chain issues. The task force can also assist by directing funds from the Federal Net Zero accelerated building code adoption fund to the areas of our construction industry ecosystem that need it.
2023 Budget Submission
On Monday February 13th 2023, SBM presented at the Winnipeg Town Hall that was a part of the Provincial government's 2023 Budget consultation.
The following week we submitted a written version of the presentation to Minister Cullen (Minister of Finance),  Minister Squires (Minister of Families) and Minister Teitsma (Minister of Consumer Protection and Government Services).
Adopting the 2020 codes
In October 2022 the Manitoba government announced they will adopt the 2020 editions of the national model building, plumbing, fire and energy codes, published by the National Research Council, earlier than required by legislation and as soon as practically possible in response to industry feedback on proposed changes to the regulations, Labour, Consumer Protection and Government Services Minister Reg Helwer announced October 20, 2022.
"Following feedback from industry and other stakeholders, our government has chosen to adopt the 2020 national standards, thereby bypassing the 2015 editions, to give those professionals sufficient time to gain familiarity with the 2020 codes," said Reg Helwer, (now former) Minister of Labour, Consumer Protection and Government Services. "The adoption of the 2020 editions will benefit industry in Manitoba through reduced costs and improved competitiveness, which will help strengthen our province's economy."
Thanks to everyone who took the time to send a message about code adoption in Manitoba!
Next is for the province to determine what Tier of the Energy Code they will adopt.  The Tier adopted will be the same for the entire province.  Stay tuned for more details as they become available.
Letters to Ministers
In May SBM sent a letters to six Ministers supporting to Building Code adoption.
SBM sent a second letter to all six Ministers that reflected what we heard talking to people from all corners of the sector calling for accelerated adoption of the 2020 codes as part of the consultation period launched June 30th 2022,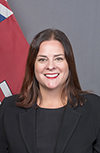 Premier, President of the Executive Council, Minister of Intergovernmental Affairs and International Relations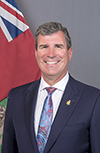 Minister of Labour, Consumer Protection and Government Services Minister for PUB and Civic Service
Follow
the link
and look for the "make a comment" button on the top right-hand corner of your screen
2015/17 Code Adoption Consultation

In summer 2022, the Manitoba Government was seeking input from Manitobans on adopting the  2020 National Model Building Codes in Manitoba.  As per the background provided via their portal, the government's current plan is to adopt the 2015/2017 codes effective November 1 2022, and then adopt the 2020 codes within the 24-month timeline agreed to in 2021's The Building and Electrical Permitting Improvement Act.
Manitoba is a signatory to the Construction Codes Reconciliation Agreement which states that the 2020 National Model Codes must be adopted within 24 months of being published. Subsequent updates to National Model Codes would be made law within 18 months.
After some analysis and consultation with industry professionals, SBM has identified a number of reasons why the immediate adoption of the 2020 codes should take place:
Added costs and capacity to working professionals to relearn 2020 codes 17 months later

Incremental design and construction costs between NECB 2015/2017 and 2020 are negligible

Lost competitive advantage working between provinces

Manitoba has experience building to the specifications found in 2020 codes

Save money in the building's operating life cycle costs and pay less carbon tax

Lower GHG emissions

General building comfort which also impacts learning and productivity
(More background on each point is provided below.)
Based on consultations with a wide variety of Manitoba stakeholders SBM recommends the following:
Accelerate the adoption of the 2020 National Model Codes at a Tier 4 level.
Reform a committee of industry stakeholders to receive feedback on new code implementation and work with industry to develop a plan to confidently and swiftly move up through the tiers outlined in the 2020 National Model Codes.
Allocate funding to an educational campaign about code content and promotion of its rollout.
Invest in workforce training.
Monitor code enforcement with the intention of adjusting as required.
Review SBM's submission calling for the accelerated adoption of the 2020 codes.
Building sustainably is the low hanging fruit of climate action and economic development.  Together we can capitalize on this critically important opportunity by making a strong and collective call for appropriately ambitious codes.
BACKGROUND on why we should accelerate 2020 code adoption

Below is also some sample text we drafted for any to use;
In your comments it is also helpful to ask for the government to learn from other jurisdictions that benefited from the government investing in educational resources to support code adoption.
Sample text:
Successful code implementation includes investment from the government in education and promotion of codes.
Added costs and capacity to relearn 17 months later
Adopting NECB 2015/2017 as an incremental step to adopting NECB 2020 does not do architecture and engineering professionals any favours. It introduces a duplication of effort and overhead costs associated with familiarizing staff, and developing designs and specifications to two new versions of the NECB within the short period of 17 months. It is more cost efficient to adopt 2020 now.
Sample text:
I am very concerned about the added financial cost and time spent on training that will arise from going through an entirely new set of codes rather than straight to the 2020 codes.  It is asking a lot of firms and professionals to put that kind of energy into learning a set of codes for them to only be in place for 17 months.  It is more efficient financially to adopt 2020 now and will help the professional workforce to thrive.
Competitive Advantage Working Between Provinces
Building consulting professionals routinely provide technical services both within and outside of Manitoba and as such must be proficient in the applicable codes in those outside jurisdictions.  With neighbouring provinces such as Saskatchewan and Alberta adopting NECB 2020 automatically by legislation, professionals in Manitoba gain the competitive advantage of standardization and similarity through a harmonized adoption of NECB 2020.
Sample text:
My company will be at a competitive disadvantage for work.  Other provinces and the federal government are already adopting  2020.  As a Manitoba company, I am placed at a disadvantage for work outside of MB because my company will not be ready to work in that code.  Yes, I could invest in capacity for both 2015/2017 codes AND 2020 so that I can work outside the province, but it is a drain on my resources that again, reduce my capacity to compete.  Also – if we wait until 2024 to adopt 2020 Building Code, other companies who have been working in the new code already will be able to out bid me in my own province!
Manitoba Is Not New to Building Better
Manitoba Hydro and more recently Efficiency Manitoba have long provided incentivized programs to encourage buildings to exceed the minimum requirements of the NECB.  Most recently the New Buildings Program offers between $0.50-$2.00/sq ft for buildings which exceed the current MECB 2013 (NECB 2011 with amendments) by 5-20%. 
Sample text:
We have already shown that we can do it.  For decades, we have been designing and constructing new buildings to much higher levels of energy efficiency through the Power Smart New Buildings program, provincial government policies and progressive building owners.  There is no reason to delay 2020 code adoption when we have proven that we can already deliver energy and can do it for almost the same cost.  
Save money in the life cycle and pay less carbon tax
When considering the total cost of building ownership, including the cost of energy and maintenance over the entire lifecycle of a building, and not just the upfront cost.  Canadian buildings are expected to last for 50 years or more.  New buildings constructed to stringent building energy codes help avoid locking in decades of inefficient building performance.  Building to higher performance standards today means building owners can avoid costly and complex retrofits in the coming years – there are substantial savings which can be realized by adopting the latest NECB 2020 to mandate building higher performing buildings which will save the owner money over the long term by reduced utility bills and carbon tax payments. Building to the 2020 codes now will save money.
Sample text:
Investing in energy efficiency at the outset for new buildings is the most cost efficient strategy.  If we do not mandate more energy efficient buildings now, Manitobans will pay more for energy through the life of the building – especially as the carbon tax increases.  This will be a drain on our economy for decades to come whereas investing in more energy efficiency now is a driver for our economy and new green jobs.  More and more I am facing increasing energy costs.  I would like to make sure we are doing everything we can to keep the ongoing costs low and you have an opportunity to keep more money in the pockets of Manitobans. We need to stop thinking short term and look at the long term effects of our decisions.
Lower GHG Emissions
Adopting NECB 2020 can help to address climate change by raising the minimum energy performance of all new buildings, resulting in less electricity and natural gas consumed which in turn reduces Manitoba's GHG emissions and extends the ability of the existing hydro electric facilities to meet the future demand for energy.
Sample Text:
I am very concerned about climate change and a more efficient building emits less greenhouse gas emissions.  It is very important to drastically reduce GHG contributions when contemplating a new building because a it is a net add to global emissions through it materials and construction process.  More importantly – It will also continue to emit through its decades-long life cycle and well beyond the 2030.  The less energy we need to heat and cool these new buildings – the better we are able to achieve our climate reductions. Time is of the essence!
Building Comfort Impacts for Learning and Productivity
The thermal comfort impact of the indoor environment is easily understood by anyone who has tried to concentrate to learn or work while sitting next to a drafty window on a cold winter day.  Each successive iteration of the NECB improves the minimum performance of building enclosure assemblies and thereby improves occupant productivity and learning outcomes. Building to 2020 codes will improve building performance, and thus human comfort.  It should be noted that COVID will most certainly not be the last pandemic we will see.  Building higher performing envelopes that are more airtight will facilitate a properly controlled and operational HVAC system.
Sample Text:
Whether at home, work or school, I and other Manitobans deserve to be comfortable and a high performance building is important.  We all know what it is like to be in a drafty building and how distracting it can be.  The 2020 building codes go further in ensuring that comfort is achieved.  I also think about the resale value of the building when it comes to new builds. As well, I would like Manitoba to be better prepared with regards to air quality when it come to the health of people living and working in buildings – building higher performing envelopes that are more airtight will facilitate a properly controlled and operational HVAC system.
Incremental Costs between NECB 2017 and 2020
The upfront costs for buildings associated with complying with NECB 2020 rather than NECB 2017 is likely very small in reality, in which the higher level of performance is readily achieved with good design, detailing and selection of products and materials. Increasing the performance of the building envelope and airtightness of the building can drastically reduce uncontrolled air flow and heat loss. This means that the building's heating and cooling equipment can be reduced leading not only to more affordable capital costs, but also long-term reductions in the energy used, and paid for, to heat and cool the building over its entire lifetime.
Sample Text:
Using cost as a reason to not go straight to 2020 codes does not make sense to me as the difference in costs between the two sets of codes is minimal.  I know that costs are always a concern and I do not believe that in this case we should see this as a reason to not move forward.